Parallel Lines – Lisa Lois feat. Club Dauphine Band & Candy Dulfer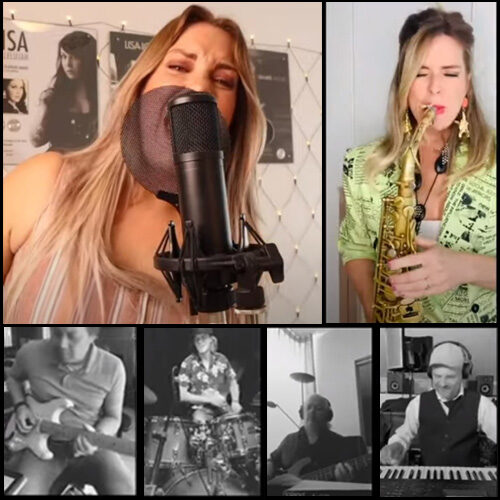 Club Dauphine nodigt elke week een artiest uit om in deze tijd (Corona) toch nog te genieten van lekkere muziek én een fijne sfeer, zoals we ook gewend zijn van deze club. Ze zijn gesloten tot 1 september a.s. maar iedere week verschijnt er een nieuwe muziekvideo. Volgen dus.
Deze keer was het mijn beurt, met de Club Dauphine band en saxofoniste Candy Dulfer! Dit is onze versie van Parallel Lines, een liedje van Joss Stone feat. Jeff Beck en Sheila E.
Geniet ervan en geef even een duimpje omhoog op youtube als je het leuk vindt!
Vocals: Lisa Lois
Keys + Backing Vocals: Roger Happel
Guitar: Patrick Drabe
Bass: Paddy van Rijswijk
Drums: Lean Robbemont
Alt Saxophone: Candy Dulfer
Parallel Lines
As it's still Corona season, and playing live won't be possible for a little while… Live music and dinner establishment "Club Dauphine" created "Club Dauphine TV" where they invite a different artist from The Netherlands every week, to record a cover song together. This time it was my turn, together with Club Dauphine Band and Candy Dulfer!
Here's our version of "Parallel Lines" a song by Joss Stone feat. Jeff Beck and Sheila E.
Enjoy!
Dit de link naar de videoclip:
https://www.youtube.com/watch?v=m3JbiXnNGgY
En hier vind je Club Dauphine TV!
Mix: Lakeside Studio, Loosdrecht.
Bookings: info@lisalois.com
Management: leander@devoted.management